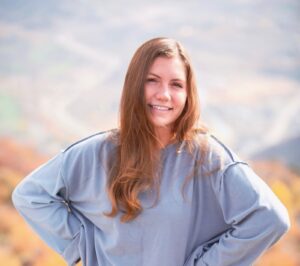 ABOUT OUR COACH

Coach Sam grew up in Lancaster, Pennsylvania where she swam competitively since age four. Samantha swam for the Elizabethtown Aquatics Club for five years before switching to the Diplomat Swim Club for the next eight years. She then went on to swim collegiately for Franklin and Marshall College. Samantha graduated as a double major from F&M in 2020 with a B.A. in Animal Behavior, and a B.A. in Business and Spanish. She has been coaching for five years and has run Learn-To-Swim Programs since age 18. Samantha is passionate about coaching and looks forward to sharing her love of the sport with the Homestead Community.
Sam offers a variety of swim programs including Masters Swim, swim team and swim team prep, private lessons, as well as competitive and learn to swim programs. Please reach out to Sam for more information: 717-945-9229 or samhershey.hcc@gmail.com.
SWIM TEAM PREP
Homestead's Swim Team Prep is geared to swimmers ages 4-8 who are interested in advancing their swimming skills and stroke technique in freestyle and backstroke as well as elementary breaststroke and butterfly. Prerequisite: Must be able to swim freestyle for one length of the pool without assistance.
SWIM TEAM
This program is geared to swimmers 5-18 that are interested in advancing their swimming skills and stroke technique in all four swimming strokes. Prerequisite: Must be able to complete a 50 yard freestyle and a 25 yard backstroke without assistance.
PRIVATE & SEMI-PRIVATE LESSONS
Whether you're an adult, have a young child, a beginner learning to swim, or you're an experienced swimmer training for competition, Homestead swim instructors can help you reach your goals in the pool. Your instructor focuses on your specific needs and goals to maximize your learning experience. Enjoy the convenience of planning lessons around your schedule too!
MASTERS SWIM
Homestead's form your own Group Swim Lessons are goal driven and technique oriented. Classes are kept at a low student to instructor ratio of 3-6 students and feature teaching techniques that emphasize safety, proper form, and fun.
Pool Room Hours:
Monday-Friday: 5:55am-9:45pm
Saturday/Sunday: 6:30am-9:45pm