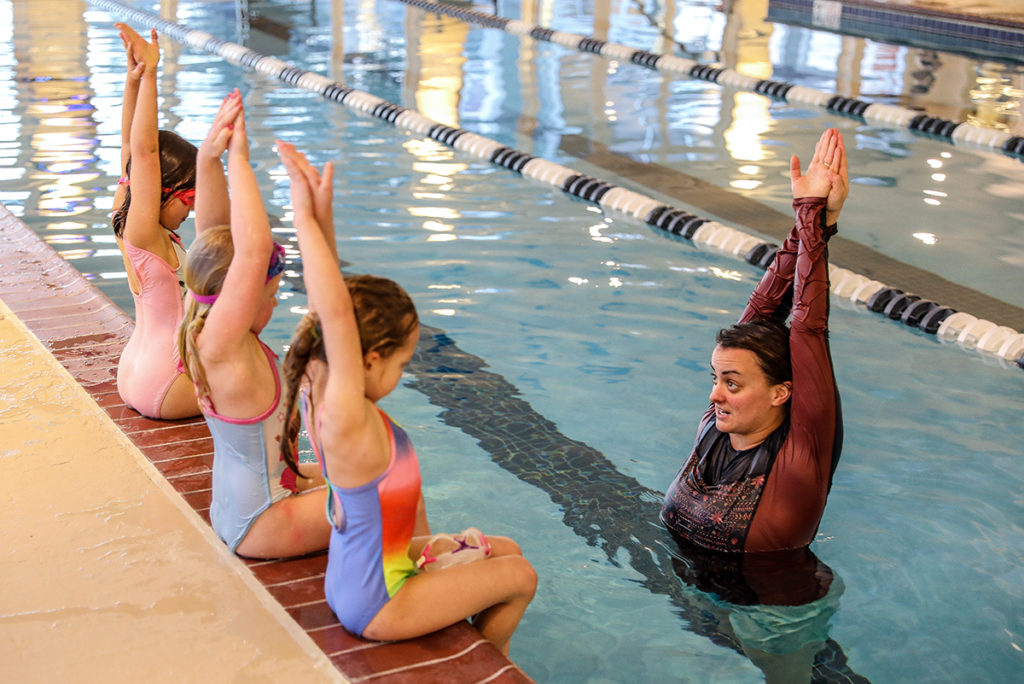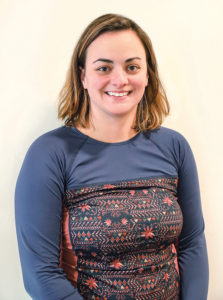 ABOUT OUR COACH
This fall we welcomed new Coach Jenny Carll to our program! Jenny has been a resident of the Vail community since 2010. Since that time, she has worked with Vail Swim School in various areas in the valley including Eagle-Vail, Avon, and Edwards. From her time as a collegiate swimmer, Jenny has developed a passion for swim instruction at all ability levels. While most of her experience is with youth swim teams she has also taught "Mommy and Me" up to adult lap swimming lessons. "Swimming promotes confidence and independence in young people and provides the skills to stay fit for life!"
SWIM TEAM PREP
Homestead's Swim Team Prep is a non-competitive program designed for children who love the water! This program is a great way for your swimmer to build strength and endurance in the pool, improve techniques in freestyle, backstroke, breaststroke, and butterfly, all while having fun in a team atmosphere. Swim Team Prep is great as a stepping-stone between our swim lessons and our Swim Team. This program focuses on fun! Prerequisite: Must be able to swim one length of the pool without assistance.
TIDAL WAVES SWIM TEAM
This program prepares swimmers for competition by focusing on proper stroke technique, endurance, and speed.  Swimmers enjoy a fun, team atmosphere while also benefiting from a low swimmer to coach ratio to improve their specific athletic needs. Swimmers will practice and improve all four strokes, increase swimming endurance and have fun, with sufficient time for team building and games that will help to improve your swimmers confidence. Prerequisite: Must be able to complete 25 yards freestyle and 25 yards backstroke without assistance.
PRIVATE & SEMI-PRIVATE LESSONS
Whether you're an adult, have a young child, a beginner learning to swim, or you're an experienced swimmer training for competition, Homestead swim instructors can help you reach your goals in the pool. Your instructor focuses on your specific needs and goals to maximize your learning experience. Enjoy the convenience of planning lessons around your schedule too!
PARENT/CHILD SWIM CLASSES
Parent/Child Classes are a great way to introduce your young child to the water and instill safety skills from an early age. Classes focus on water adaption and survival techniques, while also allowing children to play, splash, and explore the water. This class requires an adult caregiver in the water with each child.
FORM YOUR OWN GROUP
Homestead's form your own Group Swim Lessons are goal driven and technique oriented. Classes are kept at a low student to instructor ratio of 3-6 students and feature teaching techniques that emphasize safety, proper form, and fun.
Pool Room Hours:
Monday-Friday: 5:55am-9:45pm
Saturday/Sunday: 6:30am-9:45pm
Lap Swim Hours:
Monday-Friday: 6:00am-8:00am and 1:00-2:00pm
Saturday/Sunday: 6:30am-8:00am
No Lap Swim on School Breaks or Holidays