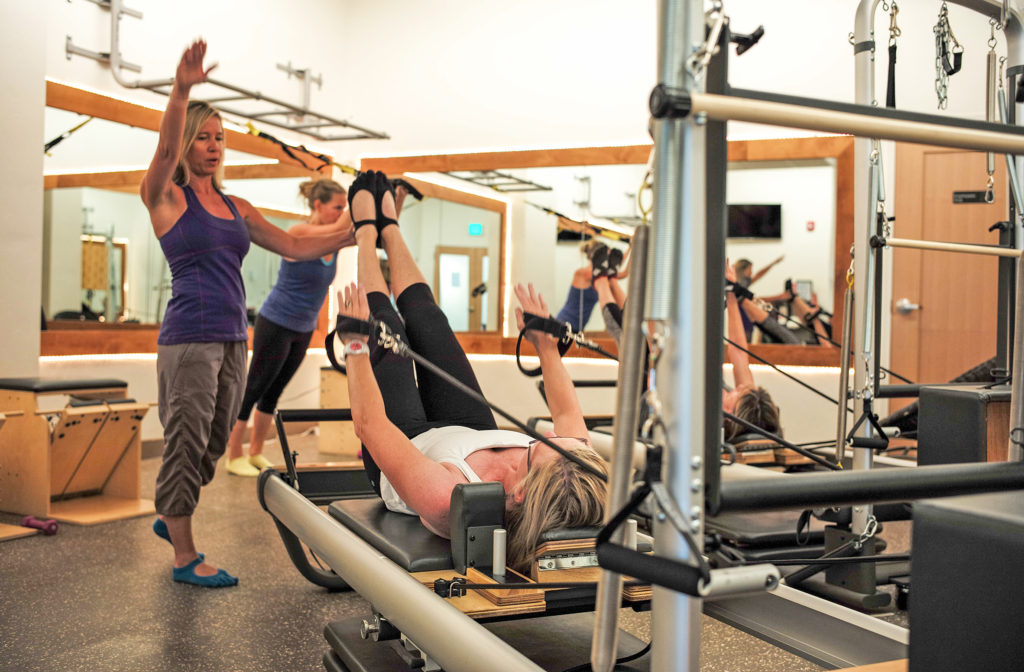 Whether your goal is to train for an athletic event, alleviate chronic pain, or strengthen your core, Pilates is the exercise for you! Our Pilates Studio has three Peak Pilates Reformers as well as four Peak Pilates Low Chairs. We offer a wide array of private and group training including Pilates Mat Class, 30 minute Reformer Classes, Spin/Pilates Combination class and much more. Deana Michonski is a Spencer Pilates Certified Instructor who loves to motivate others to reach their potential through the Pilates method. Her enthusiasm for Pilates is contagious.
Pilates Rates (for members)*
Private Sessions
$75 per session
5 session package ($360)
10 session package ($700)
Semi-Privates
$45 per session
10 session package ($400 per person)
Group
$35 per session
10 session package ($300)
You must have at least 3-5 privates or semi-privates before attending group classes
Mat Classes
Mat Classes are complimentary for members
To set up an appointment:
Please contact Deana Michonski at the Club.
Non-members must pay a $20 guest fee daily in addition to rates listed above.
*All classes are 55 minutes long